Iraqi parliament enters the Guinness Book of "failure" .. 135 days "without legislation" no law!
1/17/2019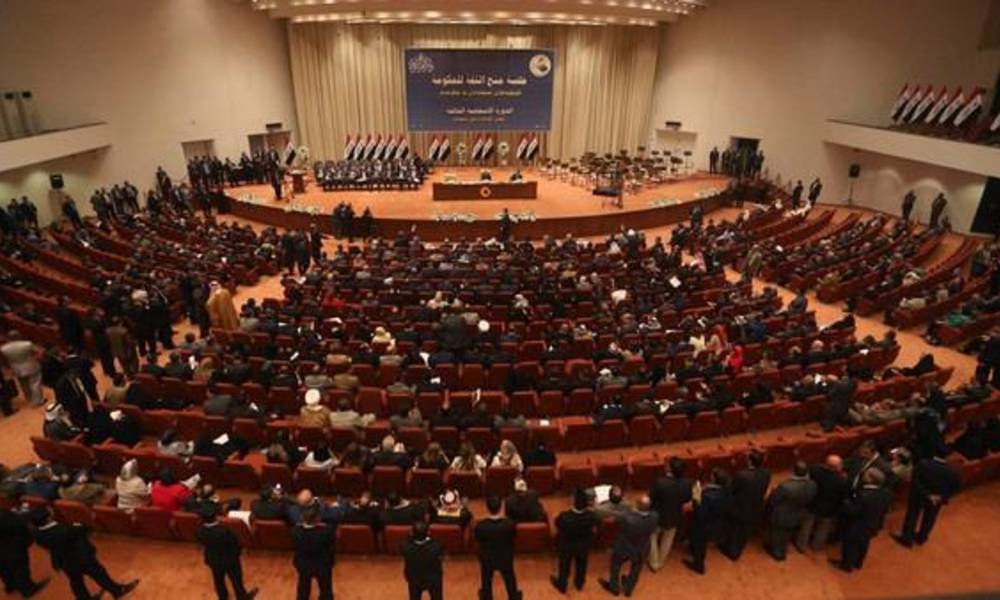 Any political or non-political race in the achievement of an achievement, calculated within the period of assuming any responsibility .. The Iraqi parliament racing with the failed governments to break the record of failure in political performance and entry into the Guinness Book of Guinness, if we argued that there is a standard in this encyclopedia Measured by government failure.
The parliament is still standing in front of the legislation of the laws under its dome, 135 days after the formation of the current parliament, and the passage of four months to perform his deputies to the constitutional right, as he did not pass any law, throughout this period, knowing that early this month was due to end of life Constitutional provisions of the first legislative term.
The official website of the Iraqi Council of Representatives shows that the parliament held 26 meetings during the past four months, while the legislative laws section is free of any law, while the laws section of the legislation show the existence of 6 projects, the most prominent of which is the draft law of the budget of 2019.
Observers believe that the delay in the formation of the Iraqi government, and the continuing disagreement between the parliamentary blocs on ministerial portfolios, led to the delay of Parliament in the adoption of important laws, which relate to the lives of Iraqis, notably the budget.
The House of Representatives holds two meetings each week to discuss the agenda, which is placed by the Presidency of the Parliament, while postponing many of the meetings not to achieve a quorum due to political conflicts, the ministerial posts.
http://www.skypressiq.net/2019/1/17/%D8%A7%D9%84%D8%A8%D8%B1%D9%84%D9%85%D8%A7%D9%86-%D8%A7%D9%84%D8%B9%D8%B1%D8%A7%D9%82%D9%8A-%D9%8A%D8%AF%D8%AE%D9%84-%D9%85%D9%88%D8%B3%D9%88%D8%B9%D8%A9-%D8%BA%D9%8A%D9%86%D9%8A%D8%B3-%D8%A8-%D8%A7%D9%84%D9%81%D8%B4%D9%84-135-%D9%8A%D9%88%D9%85-%D8%AF%D9%88%D9%86-%D8%AA%D8%B4%D8%B1%D9%8A%D8%B9-%D8%A3%D9%8A-%D9%82%D8%A7%D9%86%D9%88%D9%86