Adel Abdul Mahdi sends a message to Haider Abadi .. This is her content
9/16/2018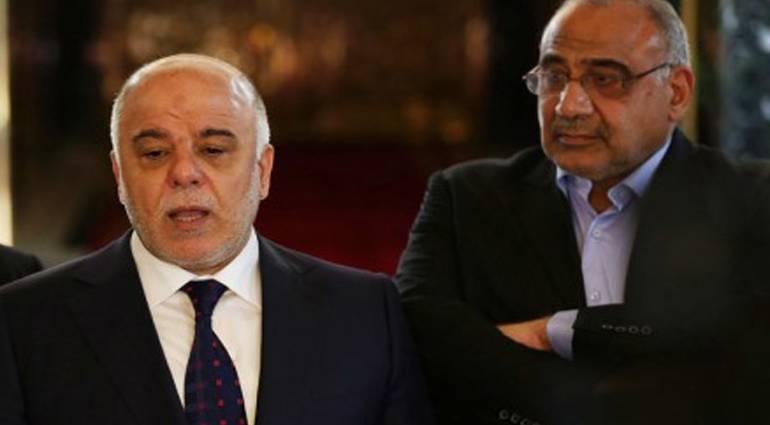 The former leader of the Supreme Islamic Council, Adel Abdul-Mahdi, sent a letter to the outgoing Prime Minister, Haider Abadi.

Abdul Mahdi said in a post on his own account in the social networking site "Facebook", that "because of the discussions to choose the three presidencies, including the prime minister, and the large number of meetings, and the lack of time, and to prevent confused and inaccurate interpretations – will stop the writing of the editorials, 2011, and I did not stop myself about one day .. and I shall to issue brief explanations, whenever necessary.

He added , "I can not help this urgency , but I congratulate the President of the House of Representatives and the first deputy to obtained the confidence of the Council, and pending the election of the second deputy, and this is an important step to accelerate the process Formation of government ".


"I salute the Prime Minister, Mr. Abadi, for his statement on 13/9/2018 and his positive attitude towards the peaceful transfer of power, and the positive and responsible positions and statements of many senior officials, political blocs and community forces, which express awareness of the sensitivity and circumstances of the stage, Correct the challenges and risks faced by the country.
http://www.skypressiq.net/2018/9/16/%D8%B9%D8%A7%D8%AF%D9%84-%D8%B9%D8%A8%D8%AF-%D8%A7%D9%84%D9%85%D9%87%D8%AF%D9%8A-%D9%8A%D9%88%D8%AC%D9%87-%D8%B1%D8%B3%D8%A7%D9%84%D8%A9-%D8%A7%D9%84%D9%89-%D8%AD%D9%8A%D8%AF%D8%B1-%D8%A7%D9%84%D8%B9%D8%A8%D8%A7%D8%AF%D9%8A-%D9%87%D8%B0%D8%A7-%D9%85%D8%B6%D9%85%D9%88%D9%86%D9%87%D8%A7